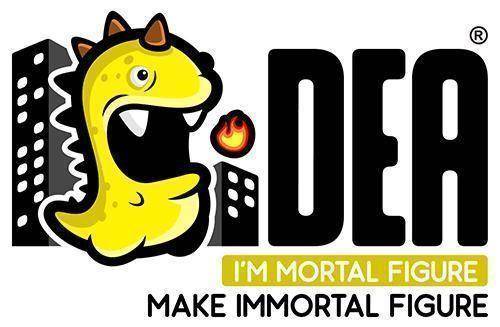 IFiDEA is a trading platform website of the Collectible Figure Statue. It enables the designers or Studios to show their style, promote sales, and build up a reputation. In other words, it provides an online space for the designers' artworks to be seen by people and fans. IFiDEA will constantly invite master designers and famous designers of modeler, painter, and scenes designer to join us. Please keep following us and add to Favorite. Taking a closer look at more masterpieces of various designers can generate your creativity and help you learn a new modeling technique. If you appreciate any artwork of any designer, you can place a purchase order and add it to your collection, so that you can take a closer look at every detail and learn from it. Viewing more designers' artworks and purchasing them as your collection are great supports that you can offer the designers.
We are the local U.S. company located in California so does the warehouse, selling designer toys and anime collectible statues.

The difference from other sellers that we are located in the U.S. so does the warehouse. So, all the items will be ship out from our warehouse, even Pre-Order items, which means:
1. Reduce the risk of shipping damage in the U.S.
2. Most of the items will cost less on shipping.
3. Return to our U.S. California warehouse shipping costs and speed will be much lessened than the global return.
4. We receive the returned item earlier, so we can process your refund sooner. Means get your money back to your bank account more first.
5. In the U.S., communication responds instantly, with no time zone issue.
6. The domestic U.S. shipping, no need to worry about Customs Duty/Tariff any more.

All the above are the advantage of buying from IFiDEA.
We aim to provide the most reasonable price on collection items to Collectors and the top services to all buyers.

Your participation is welcome.